Dates of upcoming Services: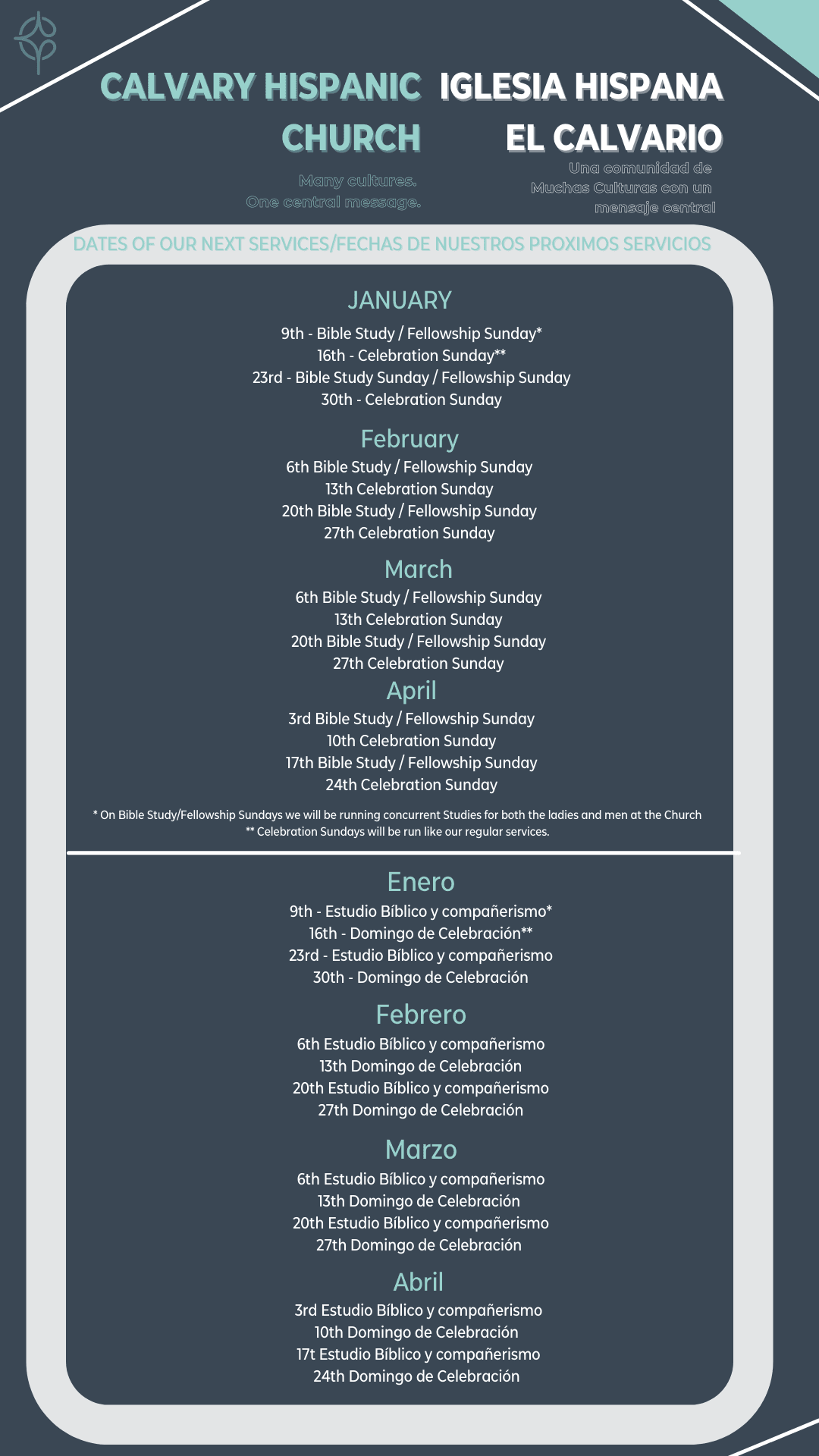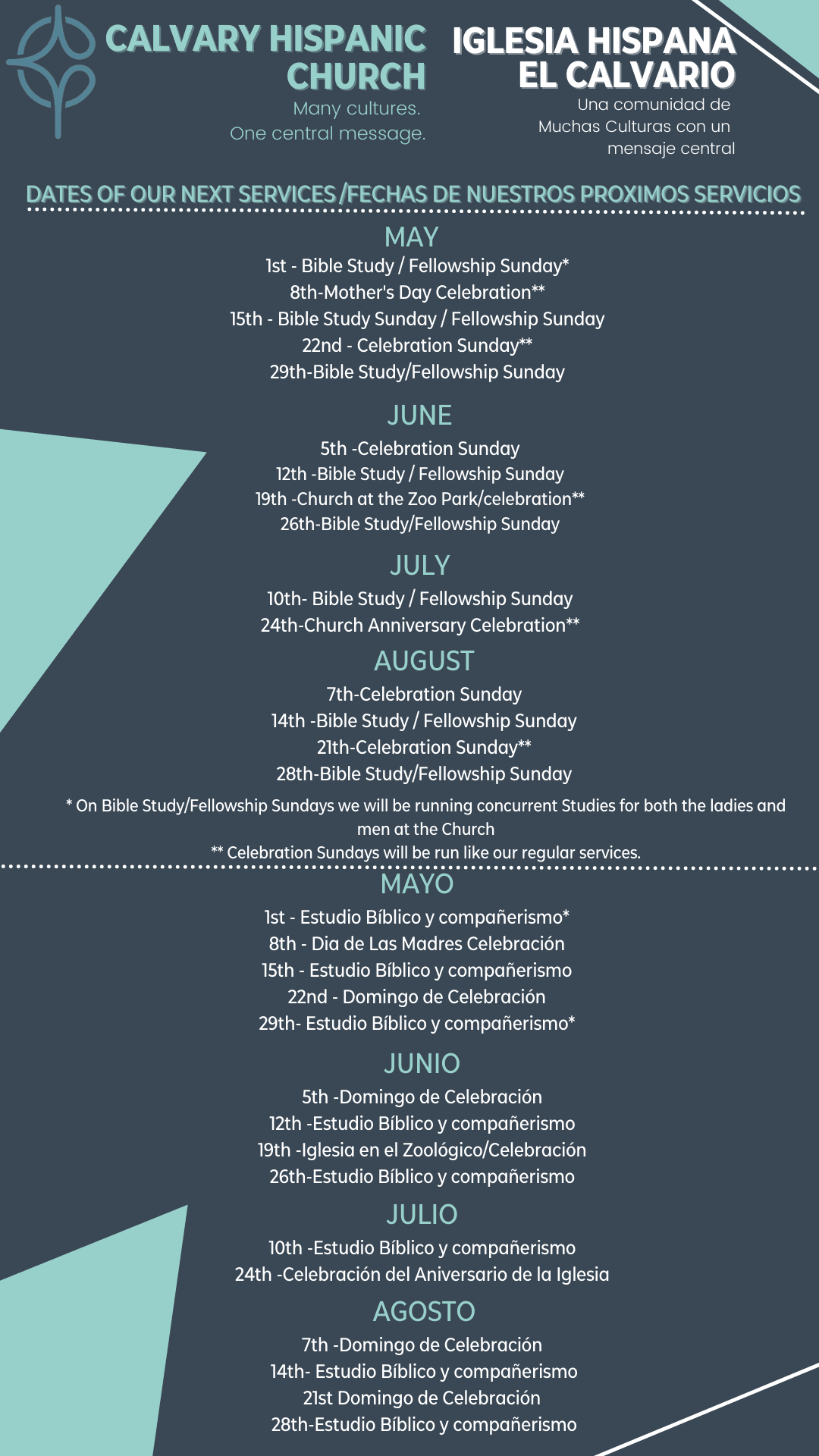 For more information email Pastor Giovanni at giovanni_1980@yahoo.com
JOIN OUR FACEBOOK GROUP
Be sure to visit our Facebook Group- Iglesia Hispana El Calvario below for updates on all we are doing!
Who are we?
Calvary Pentecostal Hispanic Church is a bilingual gathering (Spanish and English) for anyone who wants share, celebrate, or grow in their faith and knowledge of Jesus Christ.
What we do? We gather to worship Jesus Christ in:
1. Singing
2. Communal prayer
3. Studying the Word of God
4. Encouraging one another
5. Declaring Jesus' love for the world by reaching out into our Peterborough community..
¿Quiénes Somos? La Iglesia Hispana Pentecostal El Calvario es una comunidad de cristianos que se reúnen para compartir y celebrar a Jesucristo en Español.
¿Qué hacemos? Nos congregamos para alabar y adorar a Jesús en:
1. Cantos
2. Oración
3. Estudio y predicación de la Palabra de Dios
4. Animarnos unos a otros en Dios
5. Declaramos y llevamos el amor de Jesús al mundo y a nuestra comunidad en Peterborough.
GET TO KNOW PASTOR GIOVANNI...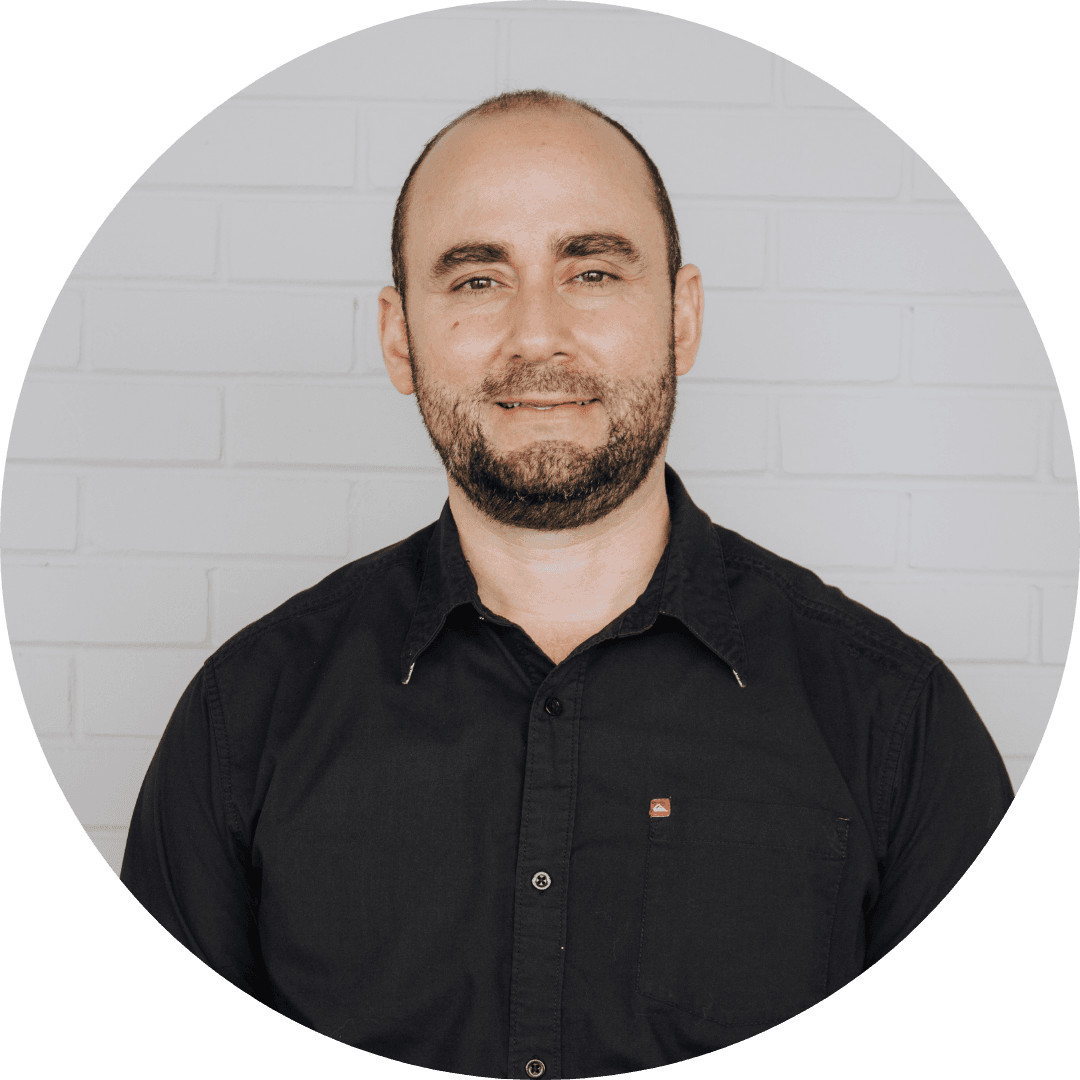 Giovanni Matamoros is originally from Nicaragua, Central America, Giovanni immigrated to Canada at the age of 17. Being involved in church from a very young age has given him a hunger and passion for the Word of God, and an eagerness to serve His people. Giovanni completed his Masters in Theology in 2018 at Tyndale Theological Seminary. He is a credentialed minister with the Pentecostal Assemblies of Canada. He has been married to his wife Anne since 2006 and they are the parents to four beautiful children.
Giovanni Matamoros is originario de Nicaragua, Centro América, Giovanni emigró a Canadá con su familia a la edad de 17 años. Desde muy joven siempre ha estado involucrado en la iglesia, lo cual le ha dado hambre y pasión por La Palabra de Dios y disponibilidad a servir. Actualmente está terminando una Maestría en Teología en el Seminario Tyndale en Toronto. Ha estado casado con su esposa desde el 2006 y son padres de cuatro hermosos hijos.
For more information contact Pastor Giovanni