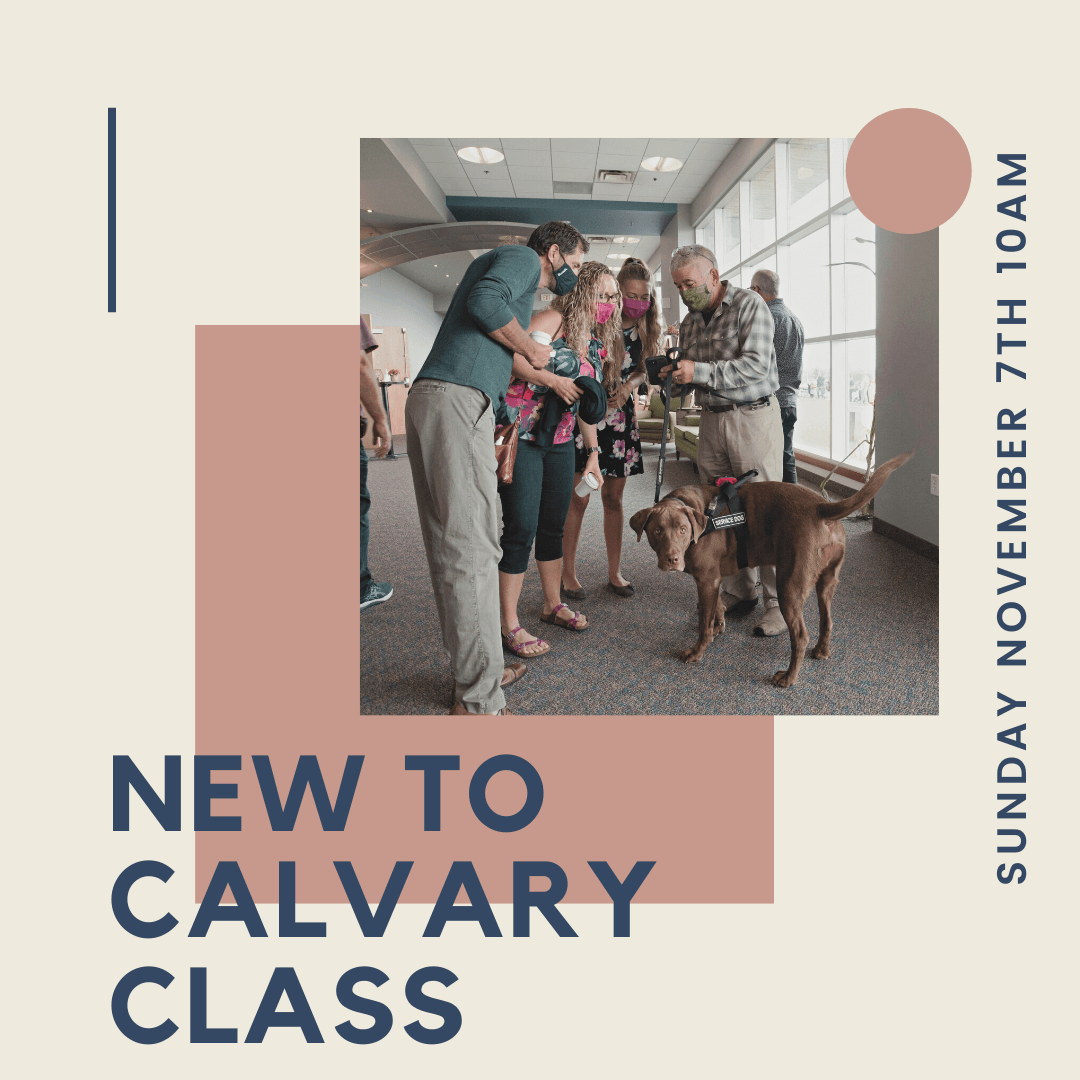 When?
Sunday November 7th 10am-11am
But what do I do with my kids?
Check kids Nursery-Grade 5 in as usual for their programs. Older kids are welcome to join you for the session.
Where do I go?
Enter through our main lobby and let our hospitality team know you're joining the New to Calvary session. They will show you to the GoCafe meeting space which is located beside the washrooms in the same hallway as the kids check in station.
Am I considered new?
This is for anyone who has joined us either online or in person since the pandemic started, or just prior to. Whether you've been attending for a year and a half or you've only attended one Sunday. Never joined us yet but want to know what we're all about first? We'd love to have you!
The only thing left to do is signup